Plush Store - No. 1 in the USA
Regular price
Sale price
$34.99 USD
Unit price
per
Sale
Sold out
1 in stock - Grab it!
----------

Product description

----------
The unicorn is an animal said to be heraldic thanks to its corpulence which rhymes with that of a horse. But unicorn also rhymes with magic. So this cute plush unicorn is special. But moreover its horn, is a symbol of its particularity among all creatures. So don't hesitate to give your little one a dream with this legendary animal.

Height: 20 cm

Composition: cotton

Color: pink

Category: fantasy

Safe for all ages

Free Shipping
A masterpiece for the happiness of our children

Many toys are designed with soft plush because of the good feeling it gives to the touch. But for unicorn-shaped toys especially, its softness and elegance matches the iconic animal. Almost any color works well for this fascinating creature except pure black. Indeed, toys do not have the same values, not even in the eyes of toddlers. So the beauty of this animal influences the childish mind very well. And all the art is put into it so that its appearance really reflects reality as for other gadgets.

Depending on its size, children can use it as a horse, dragging it along the ground. Or it is the tender babies who suck its horn as if it were a lollipop. Sometimes it is suspended from a hanging wire, attached to a baby carriage, which lets it swing around. From any place, it is attractive, the plush unicorn. For a birthday gift to a child, preferably a girl, instead of other toys such as soldier, car, rattle, plane or ball pass, you can give her a cute plush unicorn.

The opulence of the unicorn remains captivating, so that the toy does not quickly fade in the eyes of children. For their most remarkable character is the search for novelty. And so the dolls are changed day by day. The beauty of the plush unicorn is a solution to the inconvenient expenses. This plush, known for its sumptuousness, it is a special artistic creature among all other fabrics. So the choice of this fabric in the realization of art objects such as gadgets and especially in the manufacture of unicorns is evocative.

Multifunction: the cute plush unicorn

When beauty goes hand in hand with creativity, many paths open up for what at first glance seems frivolous. Indeed, for a creative mind, the most beloved toy of all can be used to enhance the splendor of a setting. Moreover, decorating is an artistic activity that requires a lot of inventiveness. Thus, the decorator can use the unicorn in the decoration of a Christmas tree, a children's crib, a ceiling, the top of a closet or a TV set.

A plush unicorn with a cute style and large size can be used as foam in a couch, pillow or footrest of a girl who likes to play the coquette. The plush unicorn and many other plush toys such as: caterpillar, doll, horse, zebra, bat, lion, dog, cat, penguin, whale... also serve as imaginary pets. Some sleep with them in their beds. These are the kinds of gifts that girls like.

To each his own, but there are irresistible tastes. A unicorn bauble is an eye-catcher, no matter what material it is made of: rubber, nylon or polyester. It is the most popular toy among children. It is also available on the physical and virtual market and can be delivered at home.
Share




Specializing in the sale of plush, the online store Kids Design The World allows you to enjoy a wide range of toys for your children and your family. This plush shop has become a real reference, because it offers a collection of toys for both children and adults. We maintain the quality of all our items available at Kids Design The World to bring you well-cared for plush and other items.

If you have any questions about the size of a plush, how to use your promotion code, etc, feel free to contact Emma and Lisa at : team@kidsdesigntheworld.com
Shipping and our main services

The shipping is free for all our plushies on a limited time basis. We have to put back the paid delivery from March 01, because our delivery agencies will increase their shipping prices next month.

For most of our packages sent to the United States and Canada, our website collaborates with different delivery services: DHL, FedEx, Spee-Dee and Canada Post. For packages sent abroad (France, United Kingdom, etc.), we collaborate with other delivery services in the region such as Colissimo, Chronopost, etc...
4 Ebooks for Plushie Lovers

Receive our exclusive packs with 4 ebooks about the world of plush. We share with you many stories about all types of plushies. How a plush can change a child's life, why they make people so happy, how to choose the right plushies, and much more.

Our books are included in the order at the price of your choice. You will receive 4 copies of the pack by email to download your ebooks in one click.
View full details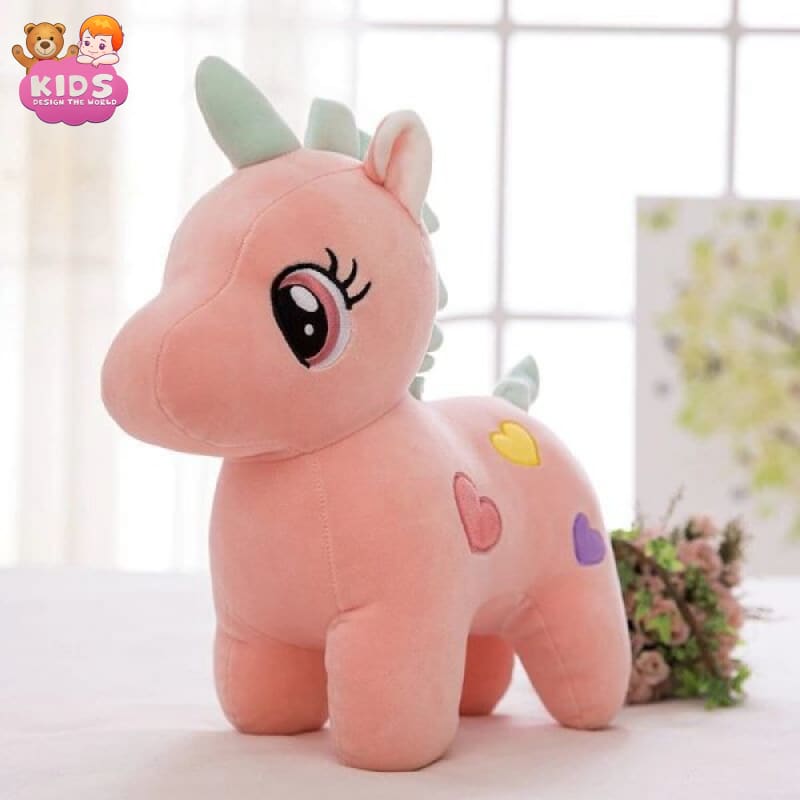 What do our customers think of Kids Design The World?
of our customers are satisfied
years of experience in plush
A FREE GIFT BY JOINING THE COMMUNITY