Plush Store - No. 1 in the USA
Regular price
Sale price
$34.99 USD
Unit price
per
Sale
Sold out
1 in stock - Grab it!
----------

Product description

----------
The history of colors in children is a universe as diverse as it is delicate. The color black in particular is not so appealing to a child or to adults for that matter. But the art of the toy makers has gone beyond the limits of colors to present us with a very adorable angelic mini unicorn plush. Her cute tail and pink hair make her a real cartoon fairy.
Height: 22 cm

Composition: cotton

Color: pink

Category: fantasy

Safe for all ages

Free Shipping
A mini unicorn in a child's dream
Toys awaken a child's sense of imagination and creativity. The child who does not play well with proper games will have deficiencies. He will sooner or later suffer from insufficient emotionality and creativity. When the child is moved, he dreams, he invents worlds as diverse as fantastic, whether he is awake or asleep. The creation of this mini unicorn shows us that the creator was well aware of the world of children and was able to discover their needs. Indeed, the psychological development of a child passes inevitably by the games. Their whole being is a process of experiences and applications.


The most fertile period for dreams is that of childhood. After viewing cartoons and games, the toddler sleeps dreaming about everything he has experienced and imagines other similar ones. And the doll that would be the most desirable of all is this one because it is out of the ordinary. Its ornament and its presentation in the waist gives the impression of a pretty phantasmagorical comforter.

And here is that in his sleep the child finds himself in the middle of pink unicorns. They surround him and he, the toddler, cuddles with skill and softness their tails and horns. Let's try to imagine that when the child wakes up, he finds one of these unicorns in a well-decorated package at the bedside as a birthday present.
The cute plush unicorn: an all-purpose toy for all occasions


To decorate the children's room or the living room or his car, the stylish pink unicorns in the shape of angels are perfect. They themselves already well adorned would give enough imagination to the decorator in terms of creativity. Besides, their plump shape and knowing that they are only filled with cotton makes them an ideal pillow. Kids can use them as toys and sleeping material. Nothing could be more fantastic.

The pink unicorn is an earthly angel. When she's on all fours, a kid can use her to ride a horse. With its noticeably small size, it is a doll for little girls that they can put on their back or shoulders. On any occasion, children love to pretend to be their parents. So the little girl can even pretend to be giving breast milk to her baby doll.

Gifts influence children's behavior a lot, especially when it comes to long-lasting objects. And games are what children love the most and the most exciting games. The unicorn does not fade, it gets dirty and in case, it is washable too. So let's make the beneficial gesture by giving them this great gift, the angelic pink unicorn.
Share




Specializing in the sale of plush, the online store Kids Design The World allows you to enjoy a wide range of toys for your children and your family. This plush shop has become a real reference, because it offers a collection of toys for both children and adults. We maintain the quality of all our items available at Kids Design The World to bring you well-cared for plush and other items.

If you have any questions about the size of a plush, how to use your promotion code, etc, feel free to contact Emma and Lisa at : team@kidsdesigntheworld.com
Shipping and our main services

The shipping is free for all our plushies on a limited time basis. We have to put back the paid delivery from March 01, because our delivery agencies will increase their shipping prices next month.

For most of our packages sent to the United States and Canada, our website collaborates with different delivery services: DHL, FedEx, Spee-Dee and Canada Post. For packages sent abroad (France, United Kingdom, etc.), we collaborate with other delivery services in the region such as Colissimo, Chronopost, etc...
4 Ebooks for Plushie Lovers

Receive our exclusive packs with 4 ebooks about the world of plush. We share with you many stories about all types of plushies. How a plush can change a child's life, why they make people so happy, how to choose the right plushies, and much more.

Our books are included in the order at the price of your choice. You will receive 4 copies of the pack by email to download your ebooks in one click.
View full details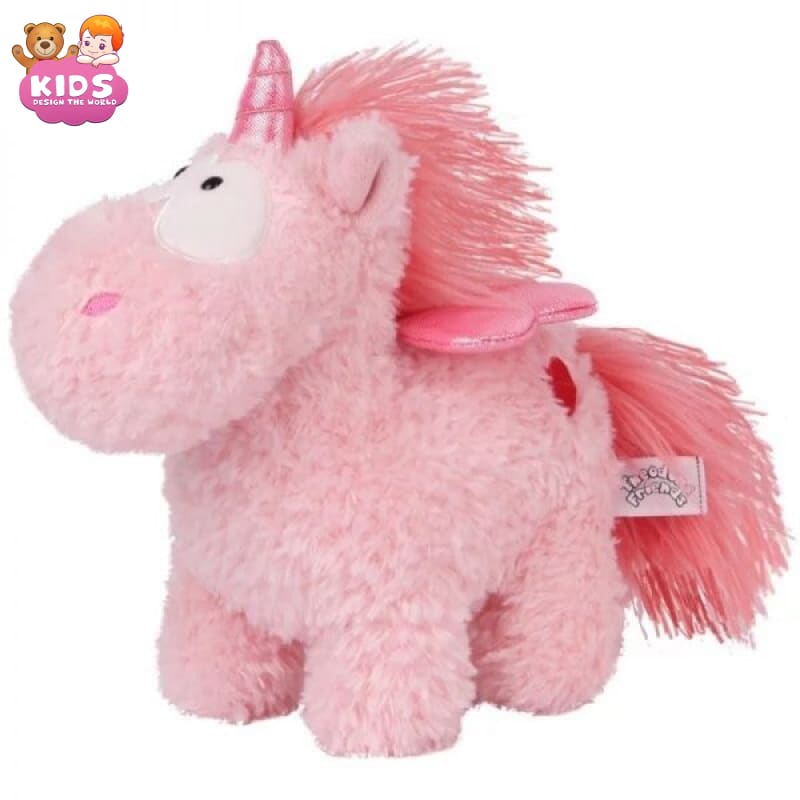 What do our customers think of Kids Design The World?
of our customers are satisfied
years of experience in plush
A FREE GIFT BY JOINING THE COMMUNITY