Plush Store - No. 1 in the USA
Regular price
Sale price
$99.99 USD
Unit price
per
Sale
Sold out
1 in stock - Grab it!
----------

Product description

----------
The toy contributes to the formation and affirmation of the child's identity and facilitates learning. It also helps to give the child a professional orientation. This 80 cm pink plush unicorn also contributes to the awakening. It's a beautiful comforter, full of sweetness, conducive to cuddling and inspires tenderness.
Height: 85 cm

Composition: cotton

Color: pink

Category: fantasy

Safe for all ages

Free Shipping
The 80 cm pink plush unicorn from the cartoons: a wonderful gift for our dolls

There are many plush dolls. But those of unicorn are an exceptional collection. Especially, the cute cartoon plush unicorn model has an exceptional shape that dazzles you. The only doll can be used for many things in the child: its toy, companion, friend, confidant and pillow. A stuffed unicorn is soft and very pleasant by its candor. It is the doll that any child girl would love to have.

The various models of plush unicorns offered by the manufacturer give us a wide horizon of choice proportional to the age of the child. In a cartoon, a whole universe of stories and adventures is proposed to children. This often takes them into amazing and magical illusions. So with this kind of toy by his side, the child relives his dreams and thus, communicates with his blanket which becomes for him an animated being.

Offering a plush unicorn to a little girl means giving her a friend who keeps her company in her moments of solitude. It would be for her like a guide that pushes her to imagine and invent many stories and adventures in fictional universes. For example, a little girl who only takes good care of dolls, likes to be a midwife or a good nanny. Better yet, she will be a good mother or may work well in a daycare center. But beyond all this, it is the child himself who should choose the games that interest him, because an imposition of play can affect him psychologically.
Other benefits of the cute plush unicorn in the life of kids
The assertion of identity in the life of a man is done in several stages. In a baby under the age of two, the games that are recommended are those that produce sounds, light or multicolored games. These can then contribute to the awakening of his senses. Then for children from two to five years old, games that respect geometric shapes or mobile games are needed. They will help awaken their sense of curiosity and learning.

The plush unicorn has flexible properties. First of all, the fabric used to make it is very soft to the touch, so the child can pick it up and carry it with great ease. Inside the fabric is only cotton which is very soft. The child can try to deform it in order to better grasp it. This will greatly contribute to the construction of his own knowledge.

The stuffed unicorn is of untold use to the child. And if our duty is to provide the child with the weapons he needs for his own development, then it is time. Let's make the effort to allow them to apply what they would have visualized in the cartoons, it is for the formation of their personality.
Share




Specializing in the sale of plush, the online store Kids Design The World allows you to enjoy a wide range of toys for your children and your family. This plush shop has become a real reference, because it offers a collection of toys for both children and adults. We maintain the quality of all our items available at Kids Design The World to bring you well-cared for plush and other items.

If you have any questions about the size of a plush, how to use your promotion code, etc, feel free to contact Emma and Lisa at : team@kidsdesigntheworld.com
Shipping and our main services

The shipping is free for all our plushies on a limited time basis. We have to put back the paid delivery from March 01, because our delivery agencies will increase their shipping prices next month.

For most of our packages sent to the United States and Canada, our website collaborates with different delivery services: DHL, FedEx, Spee-Dee and Canada Post. For packages sent abroad (France, United Kingdom, etc.), we collaborate with other delivery services in the region such as Colissimo, Chronopost, etc...
4 Ebooks for Plushie Lovers

Receive our exclusive packs with 4 ebooks about the world of plush. We share with you many stories about all types of plushies. How a plush can change a child's life, why they make people so happy, how to choose the right plushies, and much more.

Our books are included in the order at the price of your choice. You will receive 4 copies of the pack by email to download your ebooks in one click.
View full details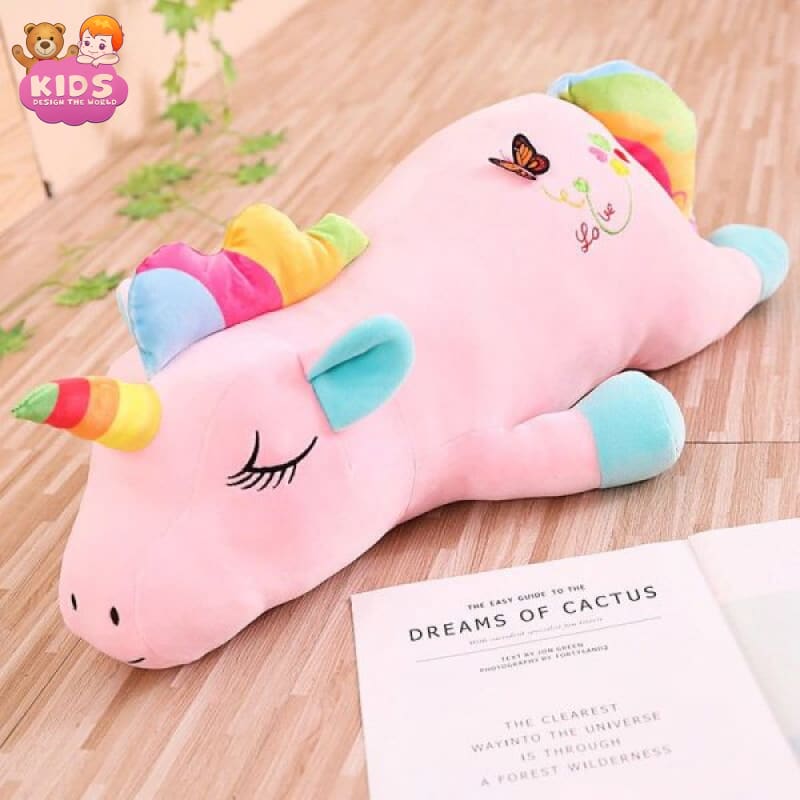 What do our customers think of Kids Design The World?
of our customers are satisfied
years of experience in plush
A FREE GIFT BY JOINING THE COMMUNITY