Plush Store - No. 1 in the USA
Regular price
Sale price
$89.99 USD
Unit price
per
Sale
Sold out
1 in stock - Grab it!
----------

Product description

----------
Toys are objects with which children play and learn. In particular to live and stay in society. This 120 cm plush unicorn in this sense is particularly suitable. Because it is such a silky soft toy that your little one will be overwhelmed with tenderness and affection. Feelings that will only increase his wonder, his empathy and his self-confidence. A gift for which he will be grateful for a long time.

Height: 120 cm

Composition: cotton

Color: white

Category: fantasy

Safe for all ages

Free Shipping
The 120 cm plush unicorn: a toy that your children dream of

Pretty as a bunch of flowers, soft as cotton, the plush unicorn makes your dolls happy and graceful. Indeed, the small child learns to know himself better first not through his parents. He first starts by considering the things around him, especially the games, especially when these give a sound. Then he distinguishes his mother from things and then from other people. He distinguishes between things that interest him and those that do not, especially when it comes to his games.

Children like what attracts them the most. What is beautiful captures the attention of anyone, especially children. But children all want to be big and beautiful like grown-ups. Not being capable of anything but trivia, they cling to the toys that keep them company. These toys should be proportional to their ages and should match their taste.

The cute plush unicorn is the toy that puts all children in their bath, whether they are first-born, boy or girl. It is cute, stylish and very soft to the touch. Any toddler would love to own this puppet that can even be used as a doll and pillow at the same time. Of course, every child has his own penchant for this or that toy. Some like toys made of hard materials and others prefer dolls made of plastic or fabric. The plush unicorn is one that appeals to every child.

The cute plush unicorn: a multi-faceted soft toy

As a gadget, the plush unicorn is often brightly colored which would attract the eyes of even the most distracted. So it captures the attention of children and keeps them in touch with their toy. Its shape of a four-legged animal, can make it a doll, that is, a toy in the shape of a baby girl or baby boy. So kids can easily put it on their back, on their shoulders or hold it by the front legs to cuddle or kiss it.

Children, when they really appreciate a blanket, they drag it everywhere, even in their bed. So because of the softness of the plush and the cotton with which the toy has been filled, our unicorn plush can easily be used as a pillow. The best part is that it is not only made for infants, but also for older children and people who love dolls. So, depending on its size, it can also be used as a pillow in a bunk bed or as a cushion in a couch.

The plush unicorn is an adorable decorative accessory. For a perfect decor in the living room, children's room, crib, party room or in the car, it is recommended. Let's make our little ones happy by giving them a cute plush unicorn as a Christmas or birthday gift.
Share




Specializing in the sale of plush, the online store Kids Design The World allows you to enjoy a wide range of toys for your children and your family. This plush shop has become a real reference, because it offers a collection of toys for both children and adults. We maintain the quality of all our items available at Kids Design The World to bring you well-cared for plush and other items.

If you have any questions about the size of a plush, how to use your promotion code, etc, feel free to contact Emma and Lisa at : team@kidsdesigntheworld.com
Shipping and our main services

The shipping is free for all our plushies on a limited time basis. We have to put back the paid delivery from March 01, because our delivery agencies will increase their shipping prices next month.

For most of our packages sent to the United States and Canada, our website collaborates with different delivery services: DHL, FedEx, Spee-Dee and Canada Post. For packages sent abroad (France, United Kingdom, etc.), we collaborate with other delivery services in the region such as Colissimo, Chronopost, etc...
4 Ebooks for Plushie Lovers

Receive our exclusive packs with 4 ebooks about the world of plush. We share with you many stories about all types of plushies. How a plush can change a child's life, why they make people so happy, how to choose the right plushies, and much more.

Our books are included in the order at the price of your choice. You will receive 4 copies of the pack by email to download your ebooks in one click.
View full details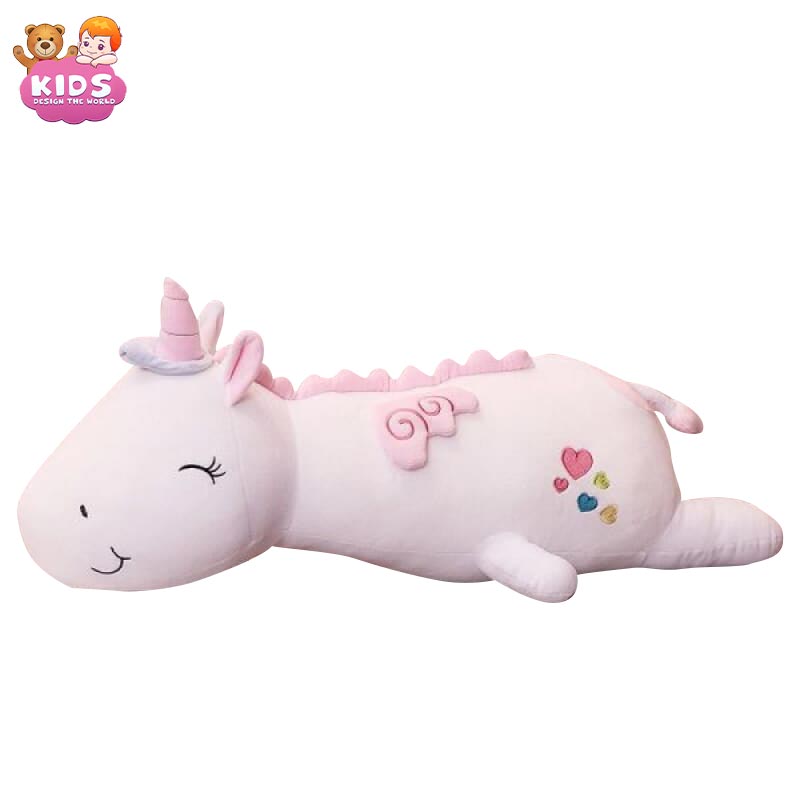 What do our customers think of Kids Design The World?
of our customers are satisfied
years of experience in plush
A FREE GIFT BY JOINING THE COMMUNITY